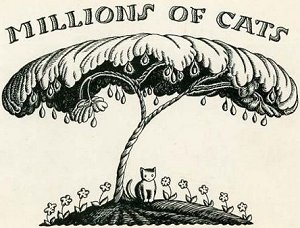 This gallery, as the name implies, is devoted to cats. Felines of all shapes, sizes and types from all sorts animations will be found here.
I've been collecting these kitties since around 2001 as part of my shared cel collection, Acetate Addiction and my collection of cats has grown to the point where I felt it deserved it's own gallery, though be warned there will be some overlap between the galleries. I hope you enjoy looking at them as much as do.

~Jen

News & Updates



7/16/2022
Realized that it has been several year since we'd updated this gallery so we're doing it now. Some of these cels are also in our main collection but quite a few are not. Enjoy the kitties.
2/7/2018
Missed a few kitties in my last update I rectified that today so 1 new cel in model cats and 2 in tv cats.
2/3/2018
I haven't updated this gallery in quite awhile but I haven't stopped collecting cats by any stretch.
7/30/2016
New cats in various spots, and 2 new sections, Chikun Takkun which inculdes an animated sequence and Other Cat Art for some of my non-cel cat art collection.